Best Restaurants in Smyrna, GA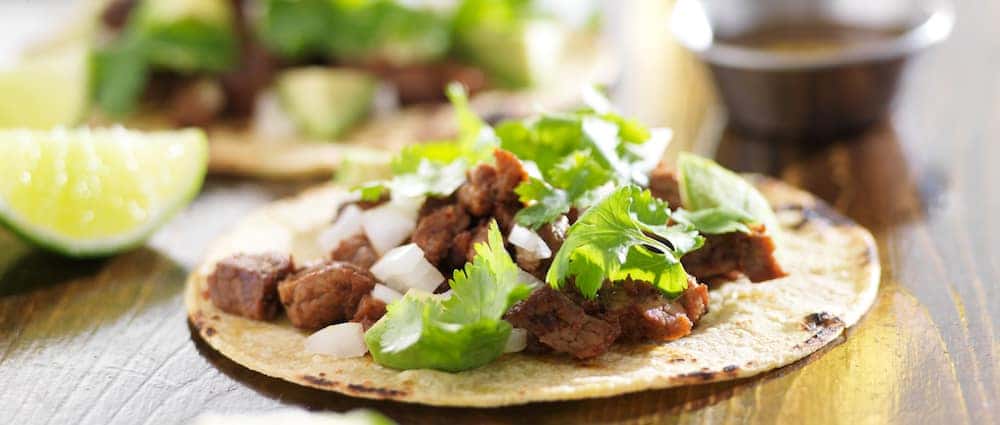 Being so close to Atlanta, Smyrna residents have a wealth of choices when it comes to amazing cuisine nearby. But you don't even have to leave town to sit down for a delicious meal–check out our guide to just some of the best restaurants in Smyrna, GA and start exploring your area!
Porch Light Latin Kitchen
A local and tourist favorite, Porch Light Latin Kitchen will satisfy all for lunch, dinner, and dessert. In a lively and welcoming atmosphere, try menu items made with local ingredients like the popular beer can chicken burrito and the mouthwatering bizcocho tres leches dessert.
Taco Cantina
If you want a slightly more casual atmosphere but still crave Latin cuisine, come to Taco Cantina. With great prices, delicious tacos (obviously), burritos, and an award-winning torta cubana, your appetite will die and go to heaven.
Muss & Turner's
Muss & Turner's does brunch, lunch, and dinner with incredible burgers and creative American-style dishes like The Johnny Appleseed–grilled cheese with smoked fontina and Georgia apples. Be sure to also check out Eleanor's, the hidden lounge bar tucked away in Muss & Turner's for amazing cocktails.
Mezza Luna
Some people think you can't get good Italian this far from neighborhoods in New York City, Boston, and Chicago, but they couldn't be more wrong. Mezza Luna serves authentic Italian dishes like squid-ink pasta and veal, with house-made bread, noodles, and sauce.
Hyderabad Express
Serving Indian and Halal dishes, Hyderabad Express is the place to go with hungry coworkers for a casual lunch to take advantage of the lunch buffet. They have a large menu organized by region (South Indian, North Indian, etc), and a wide variety of vegetarian options.
South City Kitchen Vinings
For upscale southern cuisine during dinner or brunch, come to South City Kitchen. Enjoy classics like shrimp and grits and pulled pork, or a morning strawberry basil lemonade cocktail. You can even join them for a 3-course Thanksgiving dinner if you don't feel like wrestling with a turkey this year.
Get More Recommendations at Marietta Toyota
There are so many good places to eat in Smyrna, GA that we didn't have the space to mention. Be sure to reach out for more recommendations if you are looking for things to do in Smyrna, family-friendly activities in Atlanta, or the best gyms in Sandy Springs! You can also come to us for automotive advice, like 5 tips to improve fuel-efficiency on Atlanta roads.
More From Marietta Toyota
When it comes to finding fun things to do with your family, Atlanta, GA has it all. From aquariums to zoos and everything in between, there's no shortage of family-friendly activities in Atlanta, GA. Check out your options for family fun in Atlanta below, and start making memories with your favorite people. Contact Us Georgia…

Being so close to Atlanta, Smyrna residents have a wealth of choices when it comes to amazing cuisine nearby. But you don't even have to leave town to sit down for a delicious meal–check out our guide to just some of the best restaurants in Smyrna, GA and start exploring your area! Contact Us Porch…

Contact Us If you're looking for a spooky haunted house, family friendly scares, or a late-night party, the Halloween events Atlanta has to offer will keep you entertained. There's a range of options, so see which one is best for you today! Halloween Parade Atlanta One of the most popular Halloween parades in the Atlanta…