2017 Toyota Camry vs 2017 Ford Fusion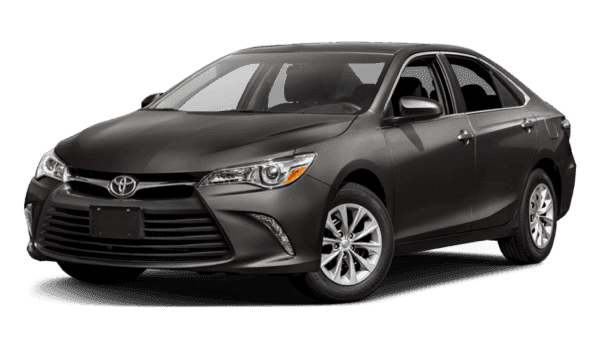 2017 Toyota Camry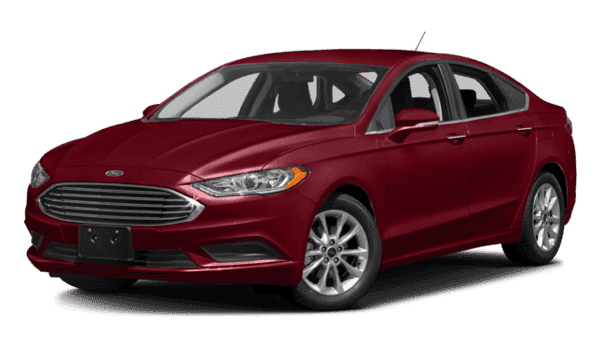 2017 Ford Fusion
Smyrna drivers want the most out of a sedan, and that's exactly what you'll get when you choose the 2017 Toyota Camry vs the 2017 Ford Fusion. Although both models look exciting from the outside, when you delve deeper into features like interior comfort, safety, reliability, and pricing, it's obvious which model is the better choice.
Pricing
Marietta drivers always want to find the right vehicle with the right price, so when it comes time to shopping for a new car, looking at price is one of the deciding factors. The Ford Fusion starts with a lower price than the Toyota Camry—$22,610 compared to $23,070—however, as you move up in trim levels, the Fusion becomes even more expensive. For the highest trim level on the Camry, you'll only dish out $31,370. If you're looking at the Ford Fusion, you could end up spending $38,750, which is significantly more for a vehicle that doesn't include the same benefits and features. So when you're looking for a vehicle that doesn't break the bank but still gives you everything you want—and then some—be sure to choose the Camry over the Fusion.
Interior
When you're driving through Vinings, you want to ensure you and your passengers have an extremely comfortable driving experience. Both vehicles are made with high-quality materials and can seat up to five people; however, the rear seat of the Fusion is less comfortable than the Camry. In fact, if you're looking for a more rigid feel to the rear seat, that's what you'll get with the Fusion. The Camry, on the other hand, offers pure comfort all around, with seats that offer exciting ergonomics.
Aside from offering comfortable seating, the Camry also comes with more interior features than the Fusion. For instance, the Camry comes with a standard 6.1-inch touchscreen, Bluetooth, USB ports, Siri Eyes Free, a rearview camera, and a voice-recognition enabled infotainment system. For those who pick the Fusion, the only standard features you'll receive a rearview camera and voice recognition, but that's about all the similarities that you'll find between both models. As you can see, the Camry delivers more interior features and comfort than the competition, making it the better choice.
Safety
Safety is always a big concern for Smyrna drivers, and when you're looking at both the Toyota Camry and Ford Fusion, you'll certainly want to check out the safety features on both models. The Toyota Camry comes out on top, thanks to its impressive Star Safety System that comes standard on all Camry trim levels, not just the high-end models. This system includes traction control, electronic stability control, anti-lock brakes, brake assistance, smart stop technology, and electronic brake force distribution. If you're interested in the Fusion, the only features you'll find similar to the Star Safety System are the anti-lock brakes and the electronic stability control. If you want additional safety features, you'll have to pay extra for a higher trim level.
Reliability
Atlanta drivers depend on reliable vehicles. After all, no driver wants to get stranded or end up with a vehicle that won't last more than a few months. When drivers choose the Toyota Camry, they'll be happy to know they're picking one of the most dependable vehicles on the road. The Camry comes out near perfect on the JD Power and Associates tests, while the Ford Fusion only receives an average score. In addition to having this honor, the Toyota Camry also comes with a 3-year/36,000-mile bumper-to-bumper warranty and a 5-year/60,000-mile powertrain warranty, which will allow you to have peace of mind that your vehicle is protected.
In addition, you're also able to receive ToyotaCare, which comes with a variety of different maintenance and care packages that properly service your vehicle for a certain number of years. For instance, you won't have to worry about things like tire rotations or oil changes, and you can even receive 24/7 roadside assistance when you need it most.
Choose the Camry at Marietta Toyota
Drivers interested in a vehicle that delivers more reliability, safety, and interior features at an even better price will want to choose the 2017 Toyota Camry vs the 2017 Ford Fusion. Although both are attractive sedans that comfortably fit five passengers, the Camry offers more exceptional finishes and features that Vinings drivers are looking for. Visit Marietta Toyota today, located at 750 Cobb Parkway S in Marietta, GA, to see our vehicle inventory. If you want to learn more about our dealership or our financing specials, contact us online or by phone at (470) 938-8430 today. Our team is always here to help.