Head to Head: 2017 Toyota RAV4 vs the 2017 Mazda CX-5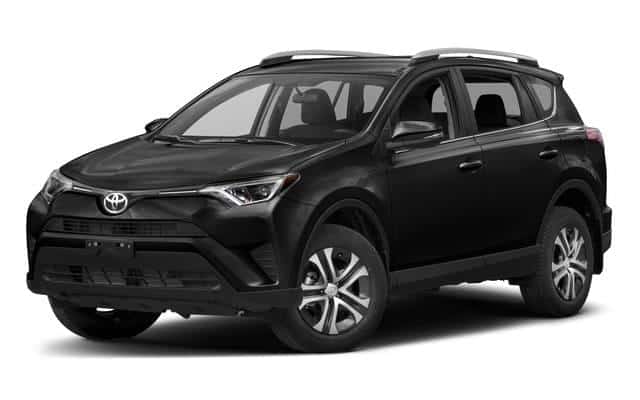 2017 Toyota RAV4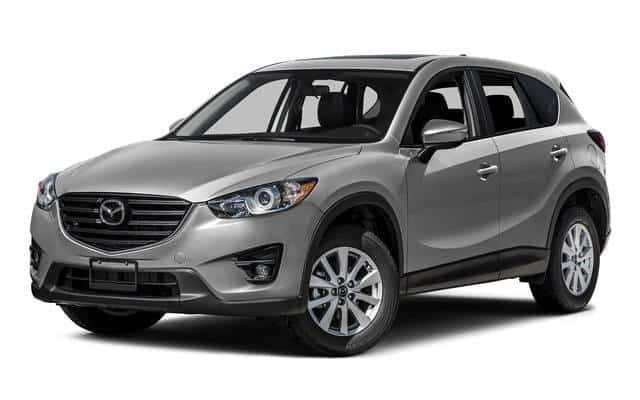 2017 Mazda CX-5*
Compact SUVs provide a convenience that Smyrna drivers love, and when you're comparing the 2017 Toyota RAV4 vs the 2017 Mazda CX-5, you'll quickly realize that one is better than the other—the Toyota. See for yourself how this model impresses drivers more than the competition.
Power
Driving through the Atlanta roads is much more enjoyable when you have the right amount of power under the hood. In terms of power, the 2017 Mazda CX-5 stuck with the same engine it's been using for years—a 2.5L four-cylinder engine that offers 184 hp and 185 lb-ft of torque. This feature comes with a six-speed automatic transmission, or you can upgrade to the manual transmission.
If you instead choose the new RAV4, you'll enjoy two engine options. The first is the standard 2.5L four-cylinder engine that offers 176 hp and 172 lb-ft of torque. If you're looking for more power (and even better fuel efficiency) then opting for the hybrid model will provide you with an exciting 194 hp and a nine-speed automatic transmission that makes driving seamless. So when you're looking for options, the RAV4 is the right choice.
Safety
Vinings drivers prefer a vehicle that works hard to keep you safe at all times, and while both vehicles offer safety features you'll enjoy, the Toyota kicks things up a bit. On the Toyota, you'll receive the Toyota Safety Sense® package as a standard feature on every trim level, so you don't need to pay for a upgrade to receive features such as blind spot alert or automatic emergency braking. Instead, you can go about your drive knowing you have these features at your beck and call.
On the Mazda, you can receive the i-ACTIVSENSE® feature, which delivers additional safety features; however, you'll have to pay to upgrade to this, which means you'll pay more. In addition, the Mazda also includes the i-ACTIV AWD system as an additional upgrade, so if you want safety features, you'll have to break your budget to get them.
Cargo Space
What makes the Toyota RAV4 so special is that it understands how Smyrna drivers enjoy taking adventures or handling all their errands at once. This is why this model provides comfortable seating for up to five passengers while also providing plenty of cargo space. When you choose this model, you'll receive up to 32 cubic feet of cargo space with the rear seats folded up, and up to 73 cubic feet of space when you fold the second row seats flat. This makes it easy to haul gear or pack bags.
The Mazda CX-5 is shorter in length than the RAV4, which means while you can still fit five passengers and haul some items, it will be a tighter squeeze for both passengers and cargo. If you prefer comfort and convenience, the RAV4 is the right choice.
Sustainability
Sometimes Marietta drivers prefer the vehicle that was designed to last AND help the environment. When this sounds like you, the new RAV4 makes the most sense. After all, this vehicle comes available in a hybrid model, which helps you reach your sustainability goals. Not only does this green option provide impressive fuel efficiency, but it also offers a gauge cluster and energy monitor so you can always stay in the know about your vehicle's performance.
Convenience
Today's vehicles are working hard to give drivers and passengers everything they want, but sometimes certain vehicles work harder than others. That's the case when comparing the 2017 Toyota RAV4 vs the 2017 Mazda CX-5, as the RAV4 offers more conveniences, including:
Cup holder design that was meant to hold any mug or cup, regardless of shape or size
HomeLink® with frameless rearview mirror, so you can have a clear view while also programming your garage or exterior lights to your vehicle
Memory driver's seat, so you can easily reset it back to your settings after someone else takes a spin
Power moonroof that brings in a touching view of the Atlanta skyline
Smart Key System that makes it easy to get in and out and start and stop your vehicle
Visit Marietta Toyota Today
If you are looking for a compact SUV that provides everything you want while also delivering innovations and convenience, choose the 2017 Toyota RAV4 vs the 2017 Mazda CX-5. After all, the Toyota comes out victorious. Visit Marietta Toyota today at 750 Cobb Parkway S in Marietta to see our inventory or take a test drive. You can also contact us online or call us at 770-422-1490 to learn more.