2017 Toyota Tacoma vs the 2017 Chevrolet Silverado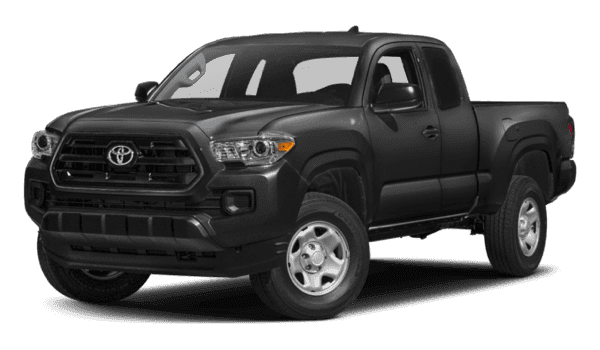 2017 Toyota Tacoma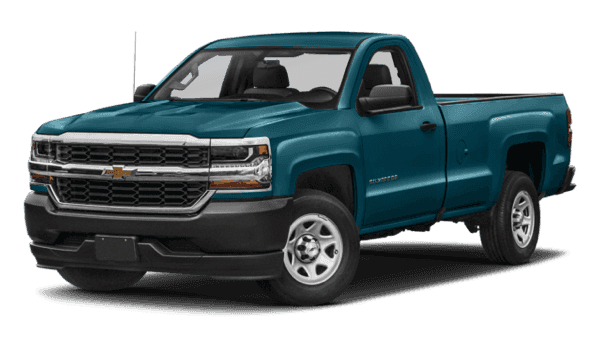 2017 Chevrolet Silverado
When it comes to choosing the right pickup truck, there are plenty of factors to consider. If you're comparing the 2017 Toyota Tacoma vs the 2017 Chevrolet Silverado, you'll notice the Toyota delivers more in terms of versatility, efficiency, and technology—and does it all at a better price.
Efficiency
There are a lot of things to consider when buying a new car, and efficiency is one of them. Drivers don't want to waste all their time sitting at a gas station, and they certainly don't want to waste all their money fueling up a vehicle. When you choose the Toyota Tacoma, you don't have to. That's because this model delivers an impressive EPA-estimated 19 city and 24 highway mpg, which means you can drive a lot farther on a tank of gas. This way, you can get to where you're going, and you can wave at those in the Silverado as they pull into the gas station.
Versatility
Atlanta drivers want to explore more of the world around you, which is why you want a pickup truck that was designed to handle whatever the weather or road throws its way. When you opt to bring home the 2017 Toyota Tacoma, you'll enjoy the versatility features this model comes with. For starters, the CRAWL control system provides all the traction and seamless movement you need when driving on uneven terrain or in inclement weather conditions. In addition, the multi-terrain select feature allows you to choose which driving conditions you want to enjoy. So if you're driving on a dirt road or on a paved highway, you can ensure your vehicle is providing you with the optimal performance for those specific conditions. Finally, sometimes your Vinings driving requires you to hit those uneven terrains to explore, and the Tacoma was designed to handle this. The Hill Start Assist feature makes it easy for you to speed up and slow down on hilly areas, which means you don't have to worry about getting stuck when you opt to take the road less traveled.
If you're looking for these in the Chevrolet Silverado, you won't find them, which means your adventures will be better suited when you take them with the Tacoma.
Technology
Having a vehicle that delivers the right amount of technology is a great way to enjoy a road trip, and the Toyota Tacoma offers more standard tech features compared to the Silverado. For starters, the Tacoma comes standard with Bluetooth and steering wheel mounted controls, which means you can access media, make phone calls, and stay connected without taking your hands off the wheel. These features are available on the Silverado, but for an extra amount of money.
In addition, the Tacoma also offers the Smart Key with Push Button Start, so you can easily get into your vehicle and drive away without hassling with your keys. The Entune Audio System provides an impressive amount of crisp sound, so you can cruise through Atlanta with the tunes blaring. It also features an integrated backup camera to help you see clearly behind you while in reverse.
To make this vehicle even more attractive, you'll enjoy the Qi wireless charging system, which allows you to charge your mobile device without having to deal with cords. This not only makes it easier to use, but allows you to charge your phone or device without being distracted.
Finally, enjoy more of your adventures with the GoPro mount that comes equipped on the dashboard. This way, no matter where you're headed, you can capture the thrill and excitement easily.
Once again, if you're looking for these features on the Silverado, keep looking.
Price
Whenever you compare vehicles, such as the 2017 Toyota Tacoma vs the 2017 Chevrolet Silverado, the very first thing you do is look at the price. After all, no driver wants to spend a fortune on a vehicle, especially if they can get an even better vehicle for less money. If you're comparing both the Toyota and Chevrolet pickup trucks, you'll be amazed to see that the Toyota is the better option in terms of price. After all, this model has a starting MSRP of only $24,320*, which is the perfect price for a reliable vehicle. When looking at the Chevrolet, you'll have to dish out at least $27,785 for the base model, which is much higher than the Tacoma. Plus, when you factor in all the other features the Toyota offers over the competition, such as efficiency, technology, and versatility, it's easy to know which is the right choice to make.
Choose the Tacoma at Marietta Toyota
Marietta Toyota has a full inventory of vehicles to choose from, so when you're done comparing the 2017 Toyota Tacoma vs the 2017 Chevrolet Silverado, choose the Tacoma at Marietta Toyota, located at 750 Cobb Parkway Southeast in Marietta, GA. Feel free to also contact us online or by calling (470) 938-8430 to learn more about our inventory.
*Source: Toyota.com