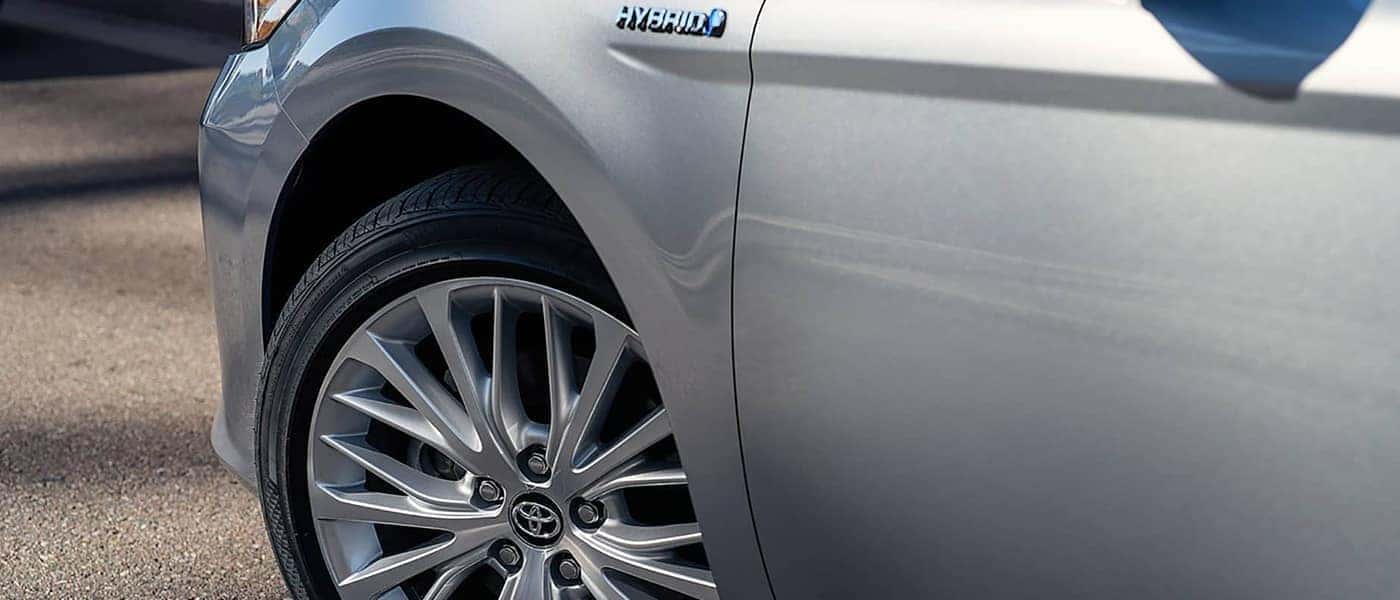 If you use your vehicle a lot for traveling or if you have a long commute to work in Smyrna, then you may be one of the millions of people who are thinking about buying a hybrid car. Since coming to the market in 1997, hybrids have expanded to include SUV and minivan models, as well as offer a variety of features, AWD performance, and powerful engines. Still, many drivers have questions like:
What are the advantages of hybrid cars?
What are the top hybrid cars of 2020?
Follow along with Marietta Toyota as we discuss all these questions and more about our Toyota Hybrid inventory. Then, take the time to arrange a test drive to experience a Toyota Hybrid for yourself!
Hybrid vs. Gas Cars Engines
As you explore the different hybrid models available in Atlanta, you may find yourself wondering what the difference is between hybrid vs. gas cars. To sum it up briefly, Hybrid cars use a battery-powered electric motor with a gas-powered internal combustion engine and a hybrid-electric battery. This engine design allows for better fuel economy as you drive through Atlanta for your errands or your daily commute. Here are some other advantages to owning a hybrid vehicle:
Improved MPG ratings.
Hybrid vehicles are more environmentally friendly because of their limited fuel consumption.
Hybrid engines get stronger performance with their optimal power settings.
Kennesaw drivers who switched to a Toyota Hybrid save $3,000 on average annually on fuel.
How Does a Toyota Hybrid Work?
Knowing the difference between a Hybrid vs. gas car engine will give you a better understanding of what powers a hybrid vehicle, but you may still be wondering "How does a Toyota Hybrid work?" Toyota Hybrid vehicles use an electric motor and a gas engine that run independently from each other to prioritize fuel and power. This design allows a Toyota Hybrid vehicle to use power stored in the electric battery when the vehicle is running at a low rate of speed as opposed to consuming fuel. When the car needs to accelerate to a higher rate of speed, it can then optimize both the electric and gas engine to give drivers optimal performance.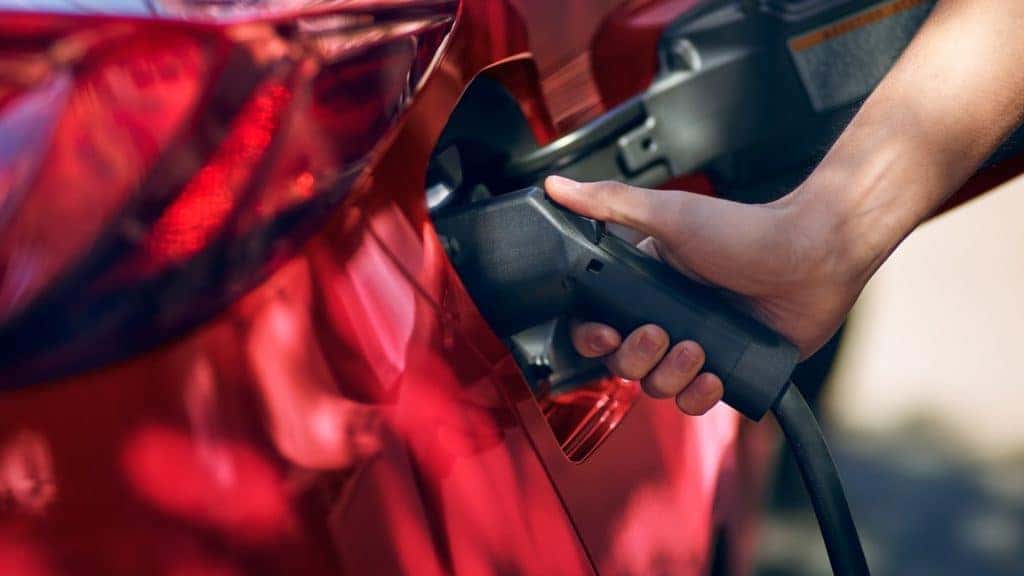 Toyota Hybrid Vehicle Performance
When hybrid vehicles first came to the market, many drivers had the false assumption that hybrid vehicles are too expensive, offer sluggish performance, or are difficult to drive. In reality, many Toyota Hybrid vehicles are available at driver-friendly prices — like the Toyota Camry Hybrid or the Toyota Corolla Hybrid — and offer easy maneuverability on Marietta roads. Toyota vehicles are also capable of offering excellent engine performance — in some cases better than gas-powered vehicles — and some can even go faster than 100 miles an hour! See how your favorite Toyota hybrid model handles Smyrna roads when you arrange a time for a test drive at Marietta Toyota!
How Long Do Toyota Hybrid Car Batteries Last?
A big part of the efficiency of hybrid vehicles is their batteries. Just like gas-powered cars though, hybrid car batteries will need to be replaced every so often if they burn out or if they're damaged. If you're wondering "How long do Toyota Hybrid car batteries last," the answer is about 10 years or 15,000 miles. However — much like gas-powered cars — that time will vary depending on what the weather conditions your vehicle is exposed to and how much power you demand from your engine on a daily basis. Whether you need power for your gas-powered Toyota or your Toyota Hybrid, you can get a battery replacement from the service team at Marietta Toyota!
Best Electric Or Hybrid Cars Of 2020
If you're looking to purchase a hybrid vehicle for your Smyrna commute, then you're probably researching what the top hybrid cars of 2020 are. We've compiled a list of the best electric or hybrid cars for you to choose from. In first place is the
2020 Toyota Camry Hybrid
, and the
2020 Toyota Avalon Hybrid
comes in a close second with the best AWD hybrid car award. The
2020 Toyota Corolla Hybrid
ranks third on a national list and the
2020 Toyota Prius
securely rounds out the top ten.
The Toyota motor company came out with the first hybrid vehicle available for mass production 20 years ago with the Toyota Prius. Today, we're proud to be an industry leader in the hybrid vehicle market as we continue to improve and innovate our hybrid models for future generations.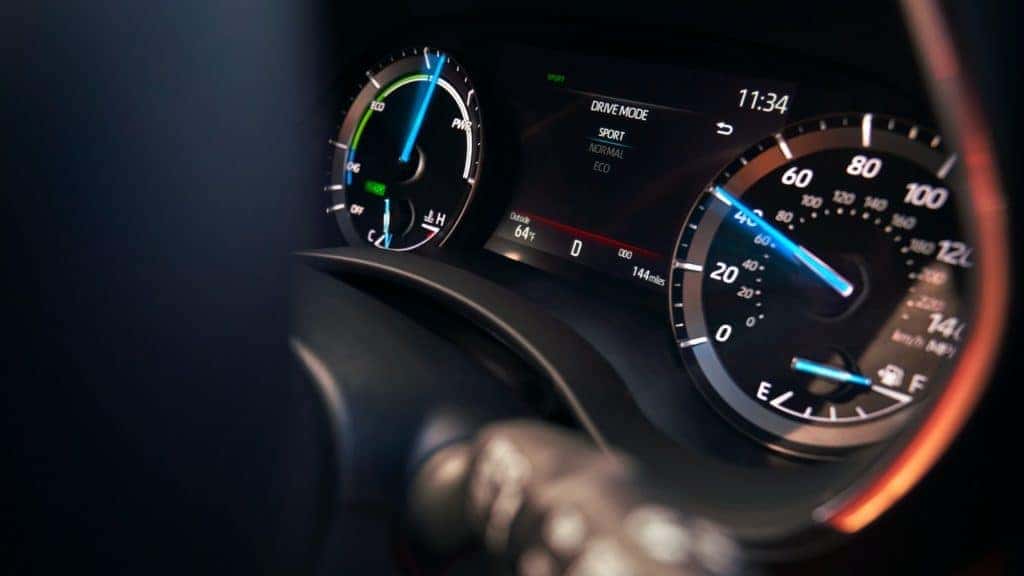 ---
Explore Toyota Hybrids at Marietta Toyota!
Explore the Toyota Hybrid line up and see the advantages of hybrid cars in person when you arrange a time for a test drive at Marietta Toyota! Browse our online model showroom to see each hybrid vehicle in detail, then contact our finance team when you're ready to begin the car buying process. We look forward to helping you find the perfect Toyota Hybrid for your family!