Marietta Toyota Warranty Options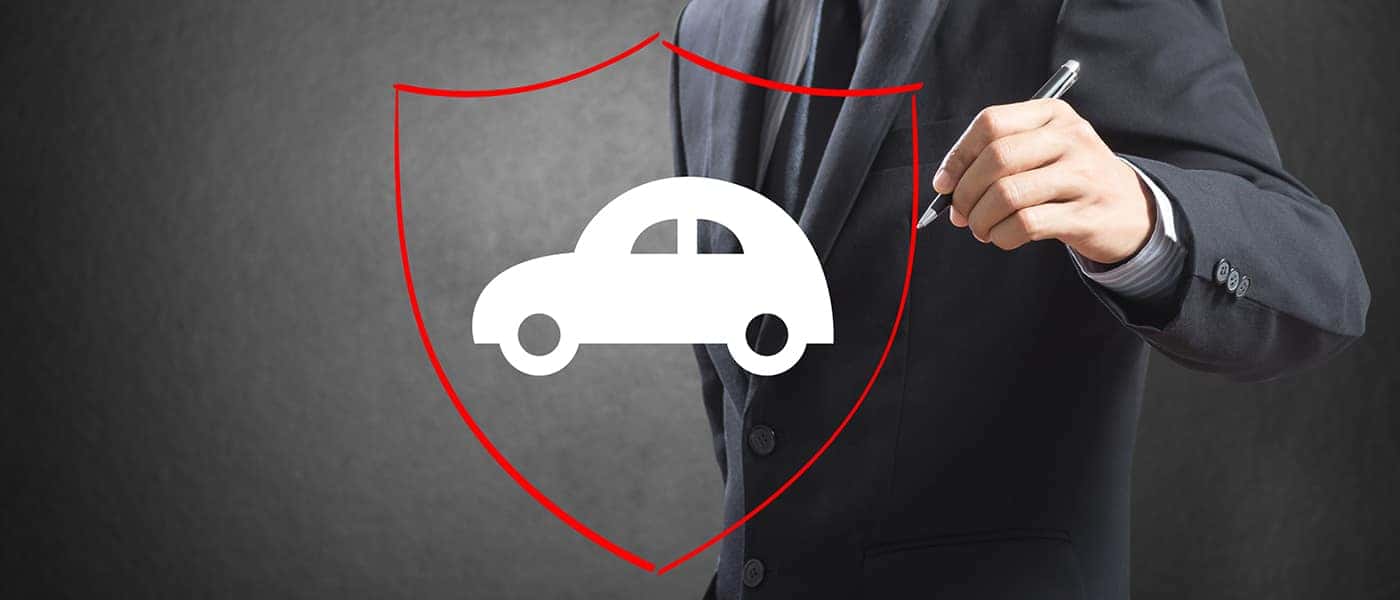 When you shop for a new Toyota at Marietta Toyota, you have a selection of warranties to choose from to protect your vehicle and your family on Marietta roads. We're proudly partnered with Fidelity Warranty Services Inc. to offer you the most comprehensive vehicle coverage that will cover everything from theft to a total vehicle loss. Read about our different warranty offers below, or contact us if you have any questions about our services!
Theft Deterrent
Does car insurance cover theft? If you shop with Marietta Toyota, the answer is yes! The last thing you want to think about after buying a
new Toyota
is if it will be stolen while you're out in Marietta. However, when you purchase our
Theft Deterrent Coverage
, you can have peace of mind knowing that your Toyota is protected with our anti-theft system for cars. Our anti-theft equipment for cars works with a permanent and unique ID number that makes selling stolen cars much more difficult – and easier to find if they're stolen. This anti-theft system for cars is an extra layer of security while you're out on your errands or on your daily commute. If your car is stolen and isn't recovered after 30 days with our anti-theft equipment for cars, you can be reimbursed for up to $5,000.
Car Service Plan
Every once in awhile your Toyota will need to come in for maintenance to keep you going on Smyrna roads and to pass Georgia vehicle inspections. With our Toyota Car Care Service Plan Insurance, you can make getting your Toyota auto care easier to schedule and easier to afford. When you get a Toyota service care plan, you can schedule your Toyota car care in advance at a time that's convenient for you. Toyota Car Care Service Plan Insurance may also include the following services, based on the coverage you buy:
Toyota Oil Filter and Engine Filter Changers
Lube and Oil Changes
Brake Cleaning and Adjusting
Multi-point Vehicle Inspections
Membership to the cross country motor club Drivers One Card which offers additional benefits like 24 Hour Roadside Assistance, Emergency Towing, Lost Key Retrieval, Key Fob Replacement, Trip-Planning, Travel Discounts, and more.
If you're interested in our Toyota auto care insurance coverage, you can ask our friendly team for more details. With a Toyota car care service plan, you can drive easily on Atlanta roads knowing that you're Toyota is safe to drive and you're covered by a comprehensive maintenance plan.
Vehicle Service Contract
If you've owned your Toyota for a while, you may end up needing a major repair after your factory warranty expires. To avoid footing the bill for an unexpected repair, you can purchase a Vehicle Service Contract from your local Toyota dealership. So, what is a vehicle service contract? Vehicle service contracts help you cover the cost of repairs your vehicle may need after your initial warranty period expires.
When you purchase an auto service contract, you pay a monthly fee to maintain your coverage. If your vehicle experiences engine failure, AC failure, power & window problems, or other issues, you would only need to bring it to your local Kennesaw service center and pay the deductible for repairs. Different service contracts for cars offer different levels of coverage, so consult with our team on your driving habits and your budget to find the right plan for you!
Road Hazard and Wheel Protection
Flat tires are an unwelcome development on your Smyrna errands, but with a Tire and Wheel Warranty plan from Marietta Toyota, you can have peace of mind knowing that your repair costs are covered. What is road hazard protection on tires? If you experience any damage to your tires or your wheels while driving, the new car tire warranty will cover the repairs and replacement of any damaged tires or wheels on your vehicle. You can get tires replaced under warranty with either our deluxe or premium coverage plans. Learn more about this comprehensive warranty from our sales representatives.
GAP Waiver
When you purchase a new vehicle, the last thing you want to think about is what you'll do in the event of a major accident. However, you could be involved in an accident on Kennesaw roads and if your vehicle is considered a "total loss" by the insurance company, you'll need to pay the remainder owed on your vehicle before you can purchase a new one.
A Total Loss Protection Plan, also known as a GAP warranty or GAP coverage, will cover the cost of the "GAP" between what you own in loans and the actual cash value of your car. For instance, if you owe $30,000 on a loan but your vehicle only costs $22,000, the automotive warranty services gap insurance will cover the remaining $8,000. The amount paid by the GAP warranty coverage will vary depending on the value of your car, but with its low cost and excellent coverage, the Total Loss Protection Plan is definitely worth considering if you're in the market for a new vehicle.
Get Toyota Coverage From Marietta Toyota!
Purchasing a new vehicle is an exciting experience, so don't let something like a part failure or a flat tire ruin that new vehicle feeling. With comprehensive coverage plans from Marietta Toyota and Fidelity Warranty Services Inc., you can have peace of mind on your trips through Marietta. Contact our friendly sales or finance team for more information on our coverage options. We look forward to helping you find the right coverage plan for your new Toyota purchase!