How to Reset Maintenance Light on Toyota Corolla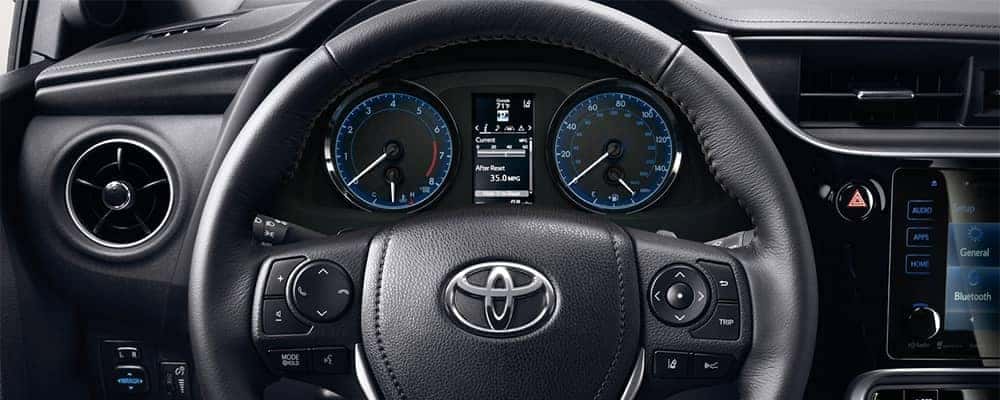 After you've taken care of recommended maintenance tasks on your 2019 Toyota Corolla, you may find that your maintenance light stays on. If you need to turn off the Toyota maintenance light, the Toyota Corolla makes it easy. Follow these quick steps from Marietta Toyota, or stop by our service center near Sandy Springs for hands-on help.
Turn Off Maintenance Light – Toyota Corolla
It's important to keep up with regular maintenance on all vehicles, and that includes the Toyota Corolla. However, if you're taking care of oil changes and tire rotations yourself, you'll need to reset the maintenance required light after the vehicle has been serviced. That's where this guide can help:
Insert the keys in the Corolla. Turn the key to the "On" position, but don't start the car.
Press and hold the trip reset button near the odometer until "Trip A" appears on the central screen.
Turn the key back to "Off."
While pressing the button to reset the trip, turn the key back to the "On" position.
Keep holding the trip reset button until the miles section of the odometer flashes zero. At this point, the maintenance light will turn off.
If that doesn't work, try repeating those steps. You can always bring your vehicle to Marietta Toyota near Atlanta if it still doesn't turn off. We'll diagnose what the problem is and get you back on the road fast.
Reset Maintenance Light With Color Display
If your Corolla has a color multi-information display, you might encounter a different setup. You can take these steps to turn the maintenance light off:
Turn the key to on, but don't start the engine. It may be marked as "II" on the ignition.
If your Corolla has a push-button ignition, press the start button twice while keeping your foot off the brake.
Select the cog icon on the multi-information display.
Select "Scheduled Maintenance" on the display.
The screen will ask you to confirm your selection. Select "Ok."
Visit Us Near Kennesaw for Service
For any other questions like "Are car wash add-ons are worth it?", or to schedule a service appointment, feel free to contact Marietta Toyota. We're happy to help you out with a Toyota Corolla maintenance schedule or our rotating service specials.