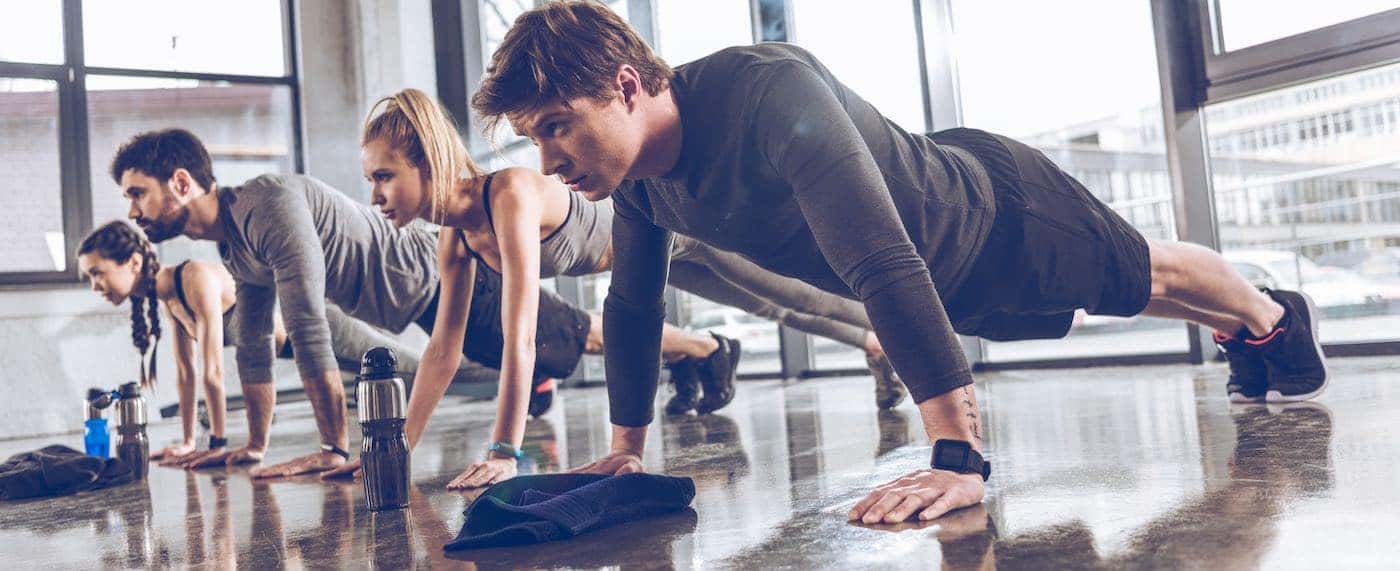 Whether you want to go for a quick jog or a full workout, the Atlanta area has fitness opportunities for everyone! But, what are the very best gyms in Sandy Springs? Your neighbors at Marietta Toyota have put together a list of our favorites.
---
---
Sky Gym
Have you ever wanted to fly? Check out Sky Gym for aerial dance and fitness classes that make you feel like you're soaring! Each class incorporates aerial silks into a full-body toning experience, which allows you to work on strength and flexibility in a unique fitness fusion of dance and calisthenics. Plus, the little ones can sign up for the Junior Sky Program to learn the ropes in a safe and fun environment.
---
Crossfit Grinder
Are you ready to challenge yourself like never before? The team at Crossfit Grinder is here to help you achieve your goals and shatter your expectations! Men and women of all ages and skill level can challenge themselves with the high-intensity workouts offered at this popular Crossfit spot, and the friendly coaches and athletes are always happy to lend a helping hand if you need help.
---
Sandy Spring Body Works
If you want to explore a little bit of everything, then Sandy Spring Body Works is the perfect spot for you. The group fitness classes are some of the most popular attractions at this gym, so be sure to check what's on the schedule! From Cardio Hip Hop to Circuit Weight Training, working up a sweat has never been so fun! And if you'd prefer a one-on-one experience, take advantage of the fantastic personal training packages to work toward your fitness goals.
---
Snap Fitness
Want to get fitter faster? Snap Fitness utilizes its own custom method to achieve great results fast. Trainers take you through a combination of cardio and strength training to sculpt the body. Not only does this help reduce body fat and build muscle mass, but this functional training also promotes a better quality of life. Take a look at the MYFIT 24/7 workouts, a high-intensity form of training that lasts only 18 minutes per workout!
---
Lifetime
If you want all the bells and whistles, then Lifetime is one of the best gyms in Sandy Springs. Sure, you can hit the fitness floor for cardio and free weights, but the state-of-the-art studios also offer everything from Pilates to cycle classes. Want to unwind? Saunas and steam rooms revitalize your worn muscles, while the whirlpools and leisure pools allow you to float your worries away.
---
Explore the Atlanta Area with Marietta Toyota
After you're done hitting the gym, check out the Heritage Sandy Springs, the best farmers market in Atlanta, the best restaurants in Marietta, GA,  some of the exciting summer activities in Marietta or the best restaurants in Smyrna!