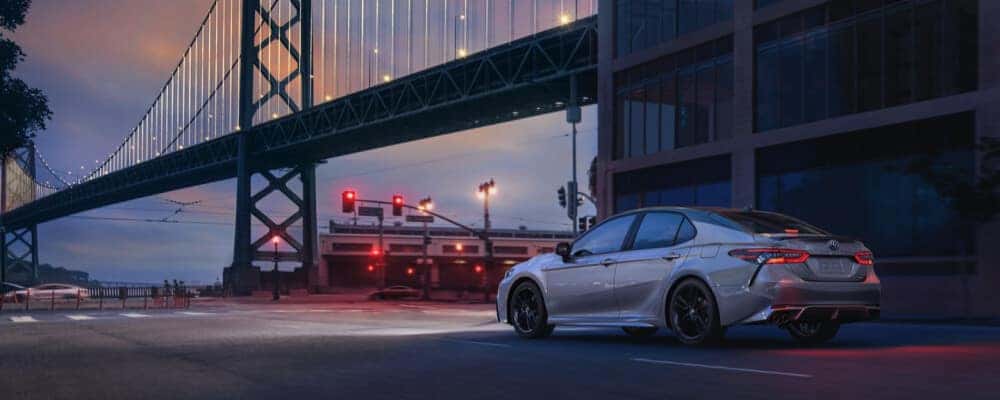 ---
If you're contemplating on buying a hybrid vehicle for your Marietta drives, you're probably asking yourself what many other Smyrna drivers want to know, "How long do hybrid car batteries last?" Marietta Toyota has the answer you're looking for! Read to learn more about hybrid car battery life. If you have additional questions, contact us today.
What is the Expected Hybrid Car Battery Lifespan?
Atlanta shoppers who are interested in purchasing a hybrid vehicle are often curious about the hybrid car battery lifespan. The good news is that manufacturers of hybrid automobiles in the United States are legally mandated to provide a warranty on high-voltage hybrid battery packs for at least eight years or up to 100,000 miles. Additionally, U.S. auto manufacturers are legally obligated to transfer the balance of any hybrid battery warranty to a new owner. However, high-voltage battery packs on hybrid cars can occasionally fail. Continue reading to find out what causes a shorter hybrid battery car life and how you can extend the lifespan of your hybrid car battery.
What Causes a Shortened Hybrid Car Battery Life?
There are several reasons as to why your hybrid car battery life can be shortened. Individual cells or modules can fail in the battery, and the most common reasons are:
Poor electrical connections between cells or battery modules
Auto manufacturing defects in battery cells
Extreme high or low battery temperatures
Manufacturing differences between cells
Mechanical damage to the battery during routine maintenance or service
Improper servicing procedures, which is why you should have your hybrid vehicle serviced by the certified Toyota service technicians on the Marietta Toyota service team
How Can You Protect Your Hybrid Vehicle's Battery Pack?
While you may be tempted to work on your hybrid car battery at home in Kennesaw, Marietta Toyota doesn't recommend this because these kinds of batteries can be hazardous. Instead, here's what you can do to protect your hybrid vehicle battery: do not ignore warning lights.
The hybrid battery monitoring system features trouble codes and warning indicators that will show on your Toyota dashboard if there are any detected issues, defects, malfunctions, or failures in the battery pack. These types of problems may include:
Abnormal battery temperatures which are likely a result from the computer-controlled battery cooling system.
Imbalances between battery cells or battery modules. Even if just one battery cell fails, it can deteriorate the entire battery pack's performance.
Abnormally high or low rates of charging
If a Hybrid Battery Dies, Can You Still Drive the Car?
Our team is often asked, "if a hybrid battery dies, can you still drive the car?" The answer is that it depends on which battery died. Most hybrid cars come equipped with two batteries: the hybrid battery and a much smaller battery to operate the electronics in your vehicle. If the smaller battery dies, you can still drive the car around Marietta. However, if the main battery is dead, do not drive the vehicle and instead you should make a service appointment at Marietta Toyota.
Visit Marietta Toyota for Premier Hybrid Car Battery Service
Now that you know the answer to, "How long do hybrid car batteries last?", if you ever run into issues with your hybrid car battery life, reach out to the service experts at Marietta Toyota. Also, be sure to browse our selection of new Toyota hybrids to find the vehicle that fits your lifestyle!