2017 Toyota RAV4 Performance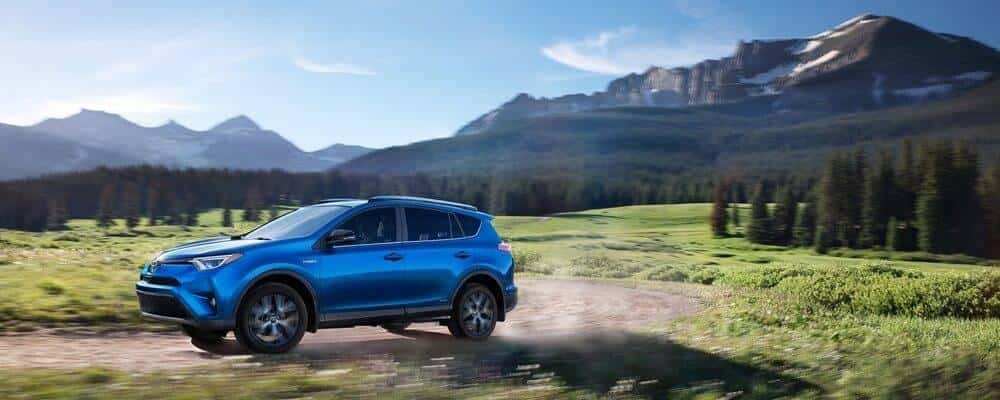 When you're driving through Smyrna, you want a vehicle that creates excitement as you hit those twists and turns. With the 2017 Toyota RAV4, you can experience everything you want. This model includes plenty of power and performance features that stand out against all the major competitors. See for yourself what you can expect in terms of power on the new 2017 Toyota RAV4.
Dynamic Torque Control
Driving through Vinings is more exciting when you have control over your power. With the 2017 Toyota RAV4, you can experience just that. This model comes equipped with Dynamic Torque Control, a feature that continually monitors your power and distributes engine power between the rear and front wheels so you experience perfect traction at all times. You can't find this in all crossover models available, so snag the one that gives you the performance features you want.
Suspension
If you want to experience some perfect drives through Atlanta, then you'll enjoy the suspension found in the RAV4. The RAV4 offers a smooth ride all over town, and when you get behind the wheel, you'll have a drive that excites you. In addition, it will give you that athletic feel you want in a vehicle that dominates the roadways.
Engines
The engine on the 2017 Toyota RAV4 is what captures the most performance attention. This vehicle comes with a 2.5L four-cylinder DOHC that delivers 176 hp, so you can maximize performance and boost fuel economy in an exciting way. Plus, you'll get to create the excitement with the paddle shifters, which put the power control right in your hands. If you want a crossover SUV that comes with a powerful engine, then this is the model to bring home.
Drive Modes
Not every vehicle gives Smyrna drivers the ability to determine how they want to drive, but the 2017 Toyota RAV4 does. This vehicle offers drive modes, and you can select which one makes sense for you. Choose between Eco and Sport on traditional models, and then choose also from the EV mode on the hybrid, so you can handle the roads the way you want to and not how some vehicle is forcing you to.
Enjoy the RAV4 at Marietta Toyota
The 2017 Toyota RAV4 brings power and performance to the Marietta roads, and that's exactly what drivers want when they bring this new crossover SUV home today. When you are looking for powerful engines, drive modes, and suspension, this is the vehicle to bring home. Visit our dealership today at 750 Cobb Parkway Southeast in Marietta, GA, or contact us online or by phone at (470) 938-8430 to schedule a test drive, learn more about our inventory, or get more information about our financing options.