What is Toyota Safety Connect?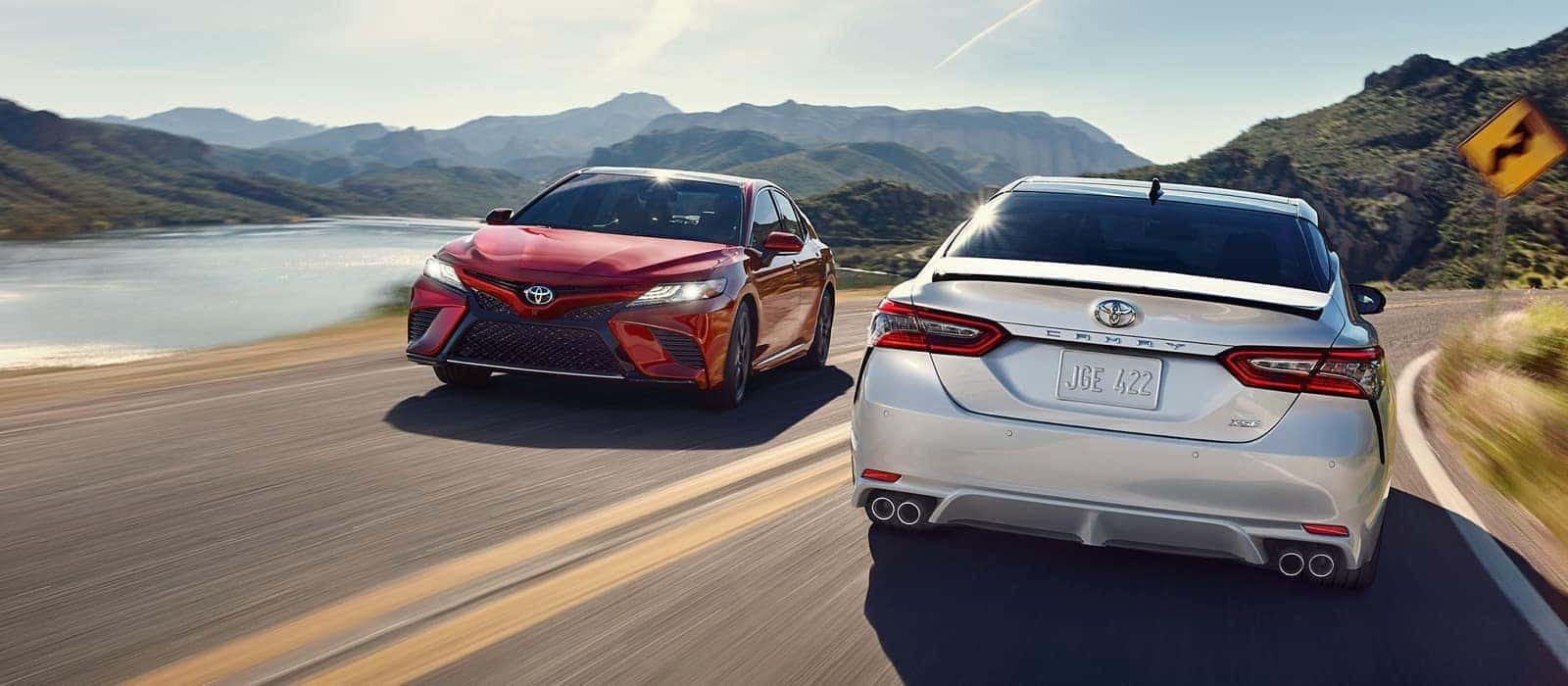 No one plans for an incident to occur while on the road, but unfortunately, accidents and issues happen. It's imperative to be as a prepared as possible in the event that you experience a collision or other emergency situation. With Toyota Safety Connect, your new Toyota provides access to a suite of safety technology that can give you peace of mind on the road and keep you connected in case you require assistance.
Entune™ 3.0 Safety Features
This video will go over the Entune™ 3.0 Safety Connect features included in select Entune™ 3.0 multimedia systems. As a standard feature in Entune™ 3.0 Audio Plus and Premium Audio systems, Safety Connect offers added peace of mind through four key services:
Automatic Collision Notification
Emergency Assistance (SOS)
Stolen Vehicle Locator
And Roadside Assistance
These services operate by using the vehicle's built in cellular technology, as well as its GPS system, to connect Toyota drivers to 24-hour Toyota response center.
Safety Connect is a subscription-based service, but all new Toyota vehicles equipped with Entune™ 3.0 Audio Plus and Premium Audio will come with a three-year complimentary trial. All you need to do is visit Toyotaowners.com to register and enroll into your new vehicle's Toyota connected services program.
Let's get into what these systems do. First, we have Automatic Collision Notification, which, as you guessed, provides automatic assistance in the event of certain severe collisions. If the unforeseeable happens, and the airbags deploy, Safety Connect will automatically reach out to Toyota's response center. The responding agent will access the vehicle's location and attempt to speak to the vehicle's occupants through the audio system. After assessing the severity of the situation, including if there is no response from the vehicle, the agent can contact emergency services as appropriate.
The Emergency Assistance (SOS) service works in a similar way, but rather than being an automated response to a collision, you can reach out to the agent manually. Once connected, the agent has the same ability to access the vehicle's location, assess the situation, and dispatch emergency assistance.
Roadside Assistance works in a similar manner as well, offering access to a roadside assistance agent at the push of a button. The agent will be able to access the vehicle's location and dispatch assistance for a range of common issues like towing, jump-starting dead batteries, fixing flat tires, and delivering emergency fuel.
Finally, we have the Stolen Vehicle Locator feature. This service uses Safety Connect's cellular and GPS technology to help local authorities track and down and recover the vehicle if it's stolen.
While these services are part of Entune™ 3.0, they do not have an interface within the head unit itself. Instead, for emergency and roadside assistance, you simply push the overhead SOS button, which returns an interactive voice response system that determines whether to route the call to either the Safety Connect or Roadside Assistance response centers.
So, if trouble ever arises on the road, you know that Safety Connect is there.
Explore Our Selection of Toyota Vehicles
To learn more about the Toyota vehicles that offer Toyota Safety Connect, schedule a test drive or contact us today.
More from Marietta Toyota
The Toyota 4Runner is a popular choice for Smyrna adventurers, and it's not hard to see why. From its rugged body-on-frame design to its suite of advanced technology, this iconic off-road SUV leaves nothing to be desired. So, how much does the 2023 Toyota 4Runner cost? There are eight trim levels available for 2023,…

Is the 2023 Toyota Camry fuel-efficient? How many miles per gallon does the 2023 Toyota Camry get? These are essential questions to ask when searching for your next vehicle in Marietta. You'll be pleased to know that this sedan is quite efficient indeed, with the 2023 Toyota Camry mpg ratings topping out at 28…

The Toyota Corolla is back and better than ever for 2023, offering sophisticated styling, incredible efficiency, and next-level technology at an affordable price point. So, how much does the 2023 Toyota Corolla cost? The 2023 Toyota Corolla price starts at just $21,550* for the base model, proving you don't have to spend a fortune…