When Do I Need to Get My Brakes Checked?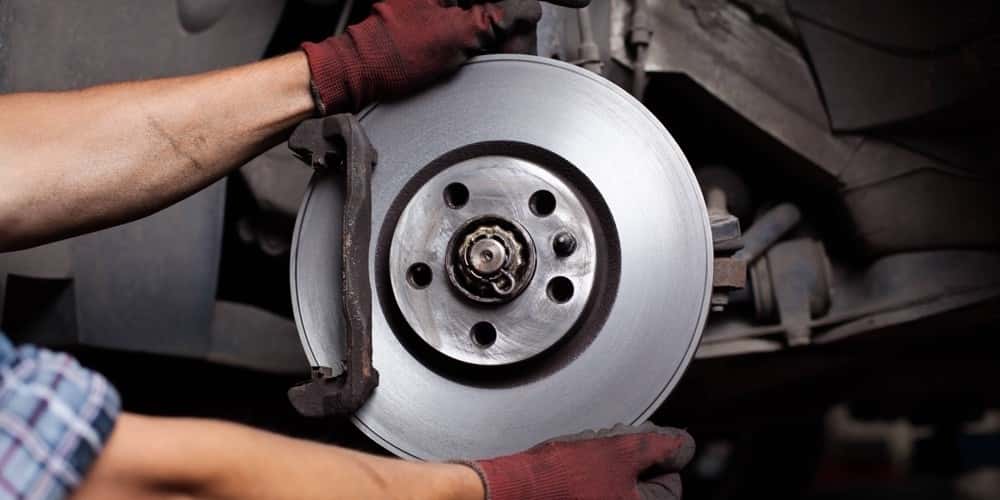 Getting your brakes checked regularly is really important—for your own safety, for the performance of your vehicle, and even for your pocketbook! Failure to get them checked often and replaced when needed could result in the brake pads eventually wearing through and destroying the brake discs as well, which can end up costing you a pretty penny, not mention putting you at increased risk on the road (luckily you'll have your roadside emergency kit prepared, but hopefully you won't have to put it to use). Luckily, the service department at Marietta Toyota can handle all brake service needs near Atlanta, not to mention other important services like tire rotations and oil changes. Learn more about when to get your brakes checked and changed, and then schedule your next service with us.
Interval Between Brake Changes
There really isn't a specific timetable for when you need to have your brakes replaced. The truth is that there are too many factors involved to establish an exact time period or estimated number of miles. Some of the factors that can play a part in this equation include:
The kinds of traffic and conditions in which the car is driven most
The driving habits of the vehicle's principle driver
The make and model of the vehicle and the kinds of brakes it uses
Telltale Signs It's Time to Change Your Brakes
Because there aren't easy mileage or time period markers to let you know it's time to change your brakes, it's important to keep your eyes and ears out for signs that they might be in need of maintenance. These include:
"Soft" Pedal – Does the pedal feel squishy, and do you have to press down far to get a response?
Screeching Sound – Do you hear a noise when braking that sounds like metal screeching? This one is hard to miss!
Long Braking Distance – Does it take an unusually long time for you to come to a stop?
Grinding Sound – Do you hear a grinding sound coming from the brakes?
If you answered "yes" to any of these questions, then you should get your brakes looked at immediately, as they could very well be in need of replacement.
Schedule Your Brake Service Today
The service team at Marietta Toyota can handle service on all new Toyota models, as well as new and pre-owned vehicles from other manufacturers. When you're ready to schedule a brake check or other service like an automotive AC system cleanings, get in touch with our staff, and then come see us at 750 Cobb Parkway Southeast in Marietta, GA.