Why Regular Tire Rotation is Important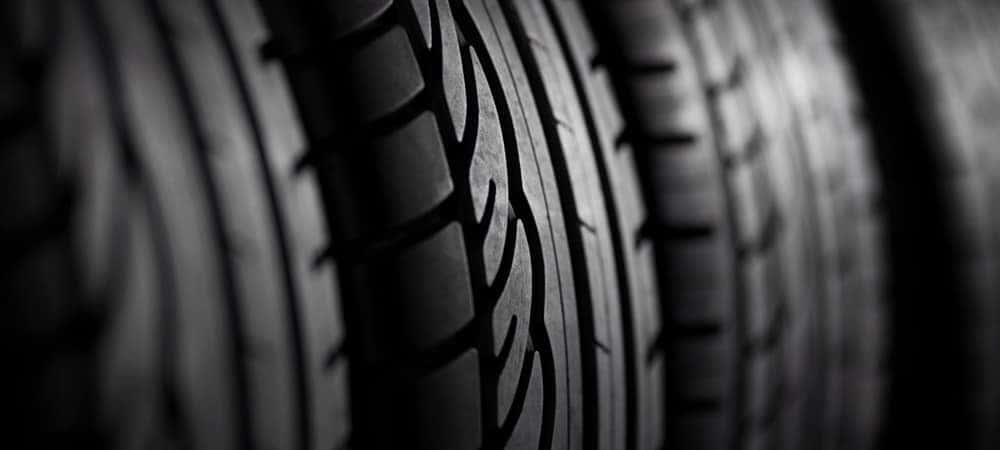 When it comes to maintaining your new Toyota vehicle, there are a few basics we all need to be familiar with, including keeping gas in the tank and air in the tires, along with having the car's oil changed regularly. Similarly, another essential element to your vehicle's health, efficiency, and performance is knowing when to rotate your tires. Here, the technicians at Marietta Toyota will talk you through the importance of this process. When it gets to be that time, Atlanta drivers can schedule their next vehicle service at our dealership in Marietta, GA.
What is Tire Rotation? (and Why Do I Need It?)
Simply put, tire rotation is when each of your tires is moved to a different wheel.
There are a number of different benefits to doing this, beginning with the fact that they increase the longevity, performance, and efficiency of your tires. When you drive your car on a daily basis, you make countless similar maneuvers over time, which then causes certain tires to wear down more quickly than others. By having your tires rotated, you ensure more even tread wear over time. Failure to get your tires rotated on time can also invalidate your tire warranty, potentially putting you out hundreds of dollars later on.
Is It Time to Get My Tires Rotated?
For those interested in learning more about the well-being of their tires, there are some warning signs you can look for. If you notice, for instance, that one or more of your tires has more tread worn off than the others, or if you begin noticing unusual vibration in the steering wheel or somewhere else in the cabin, there's a good chance it's because your tires are overdue for a rotation. You can avoid taking a risk, though, by simply getting your tires rotated every time you come in for an oil change.
Get Your Tires Rotated Near Smyrna, GA
In addition to getting your tires rotated, the certified technicians at Marietta Toyota can also help you out with additional types of tire services, not to mention oil changes, filter replacements, automotive AC system cleanings, and preparing your emergency roadside kit. Plus, when you visit our service center, you can enjoy amenities that include free Wi-Fi and complimentary shuttle service! Schedule your service with us Monday through Saturday at 750 Cobb Parkway Southeast in Marietta, GA, or contact our service department at (470) 938-8430.